Printing Recognitions as Certificates Follow
There may be times you wish to print out a recognition from the platform and give it to individuals who may not have an email address, or you may wish to print out a recognition for a keepsake.
We have crafted several templates for this purpose to ensure that when you print a recognition directly from the recognition feed it is printed as a certificate. We can customize these certificates to reflect your own branding. Please contact your Client Success Manager to customize and enable this in your own platform.
Below are samples of the recognition certificates you can use when printing recognitions from the feed:
Certificate 1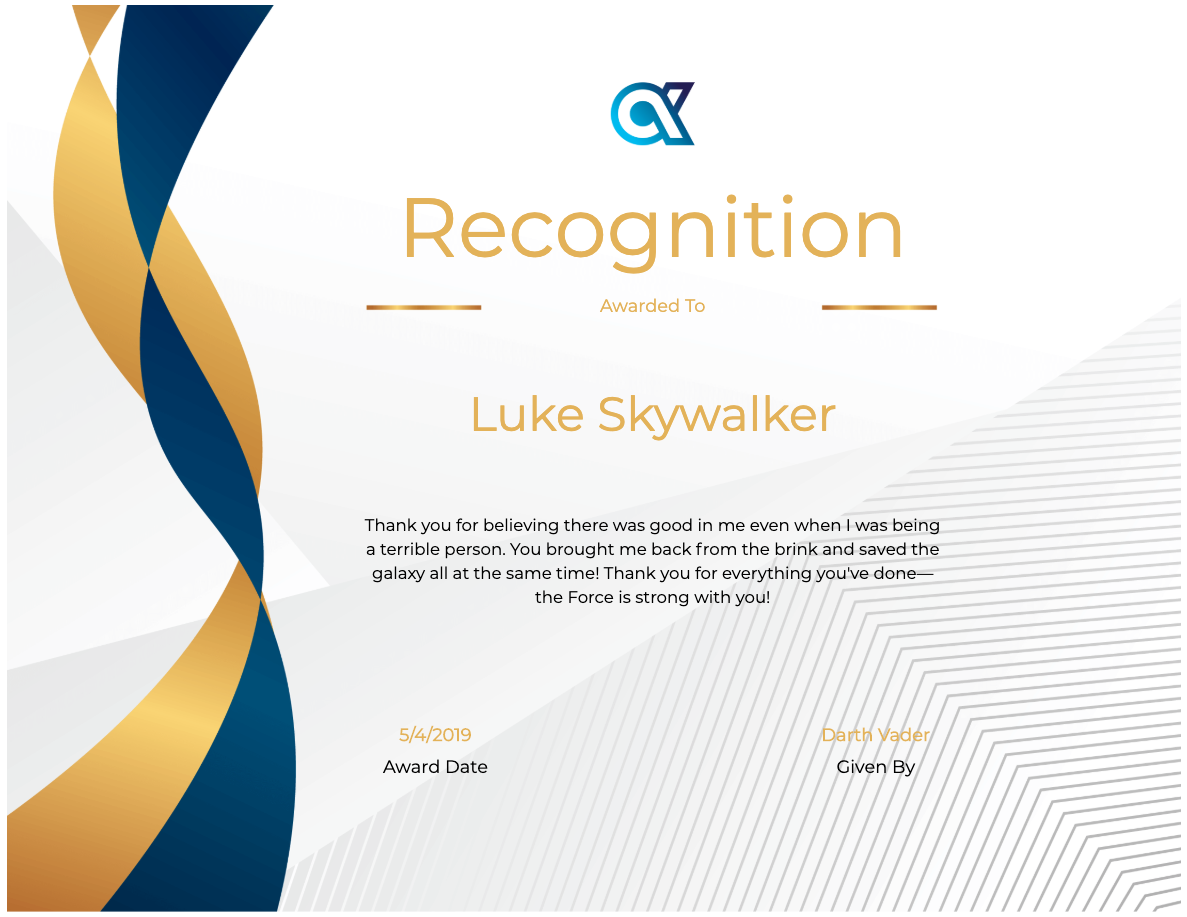 Certificate 2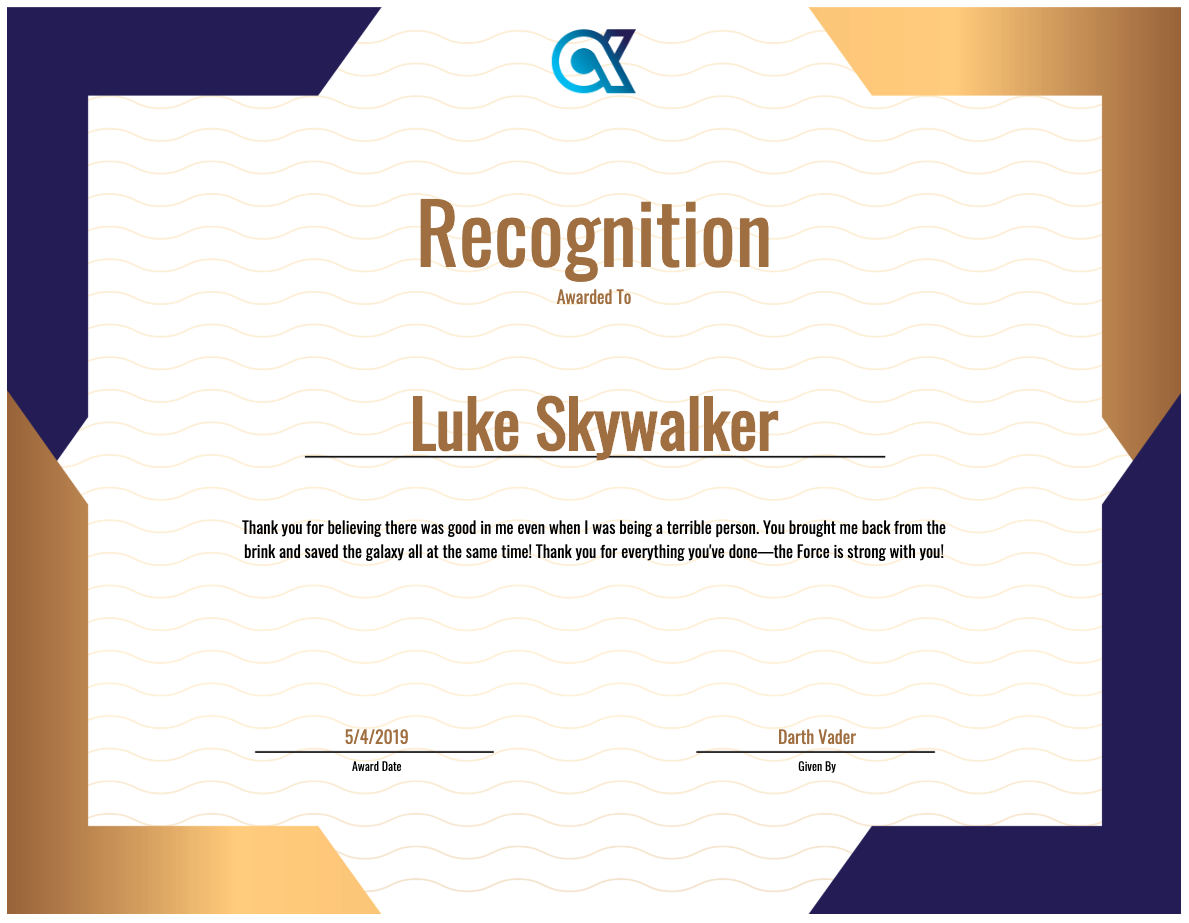 Certificate 3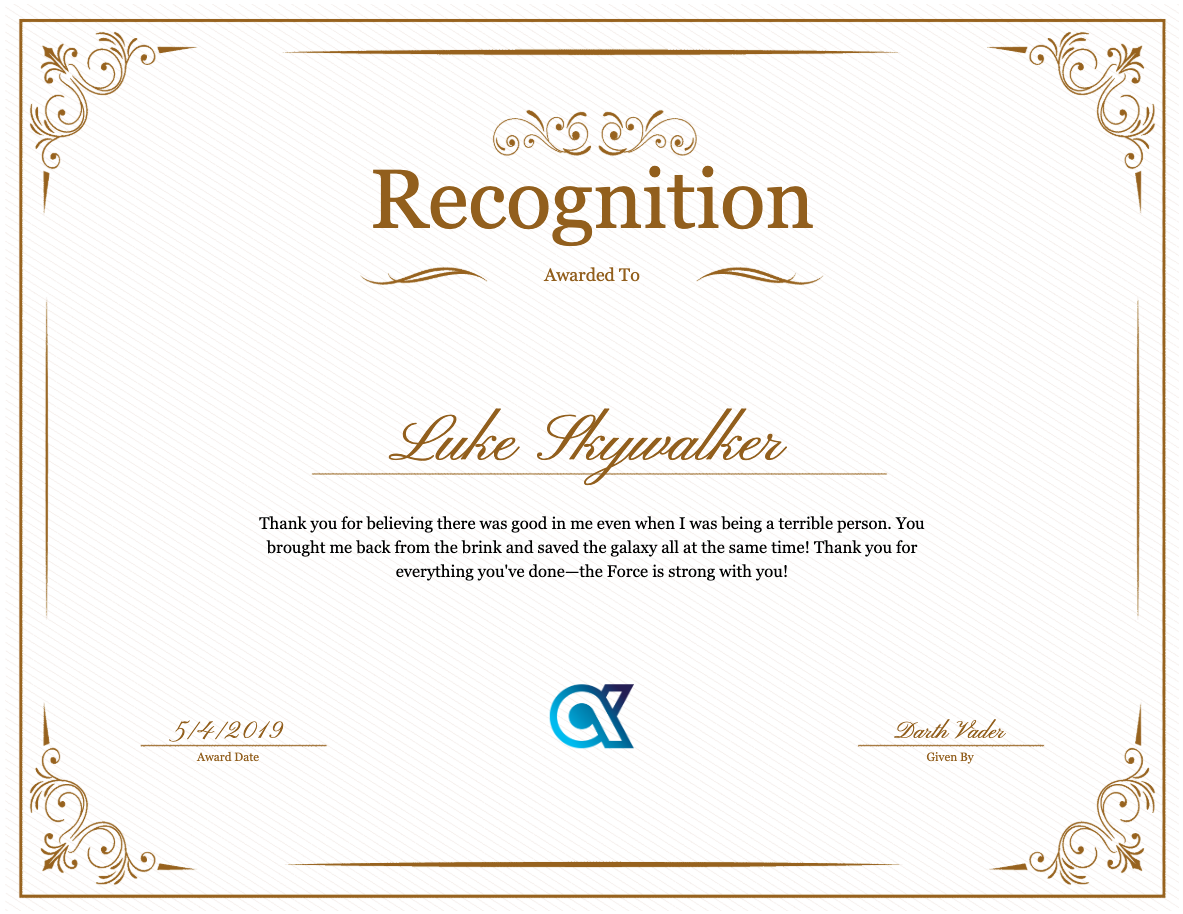 Certificate 4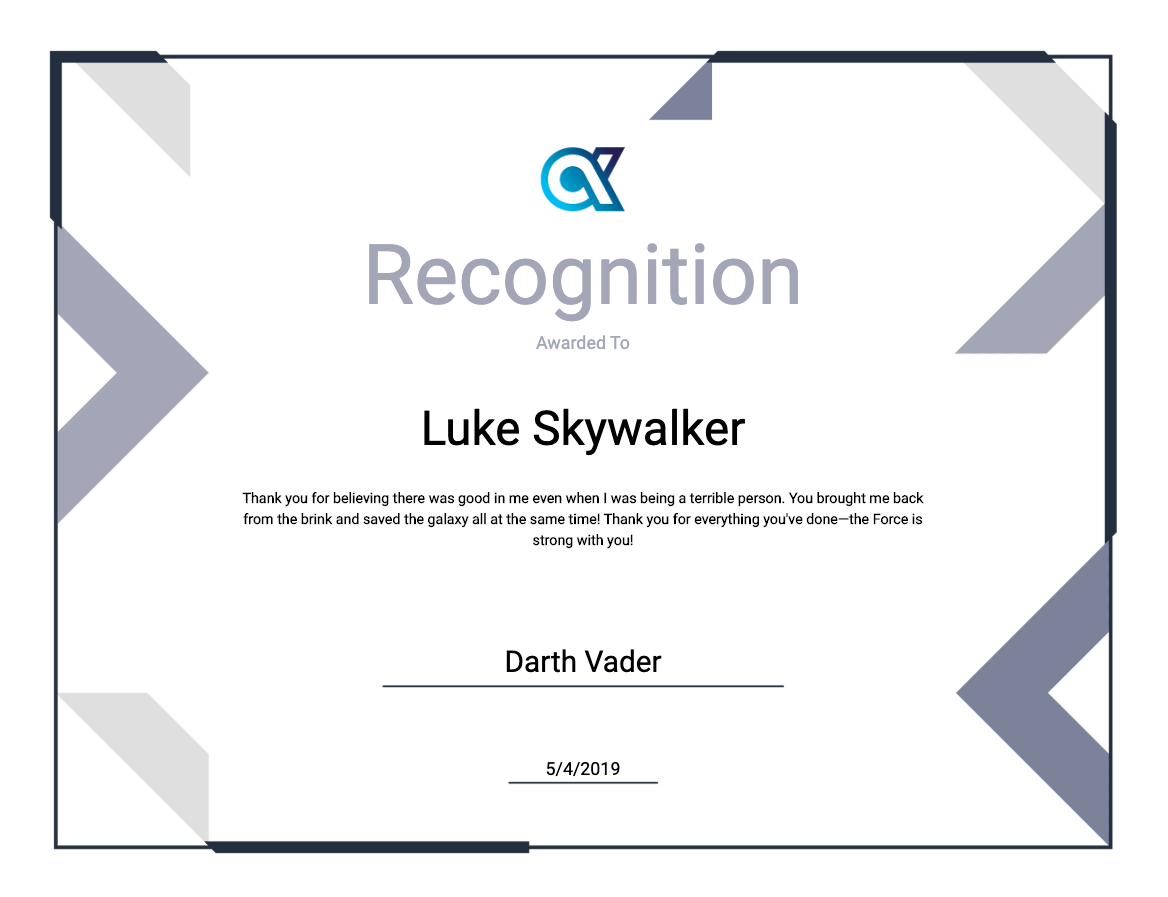 We hope this article is helpful for you in your work. If you feel that you still have unanswered questions, please let us know by commenting below.